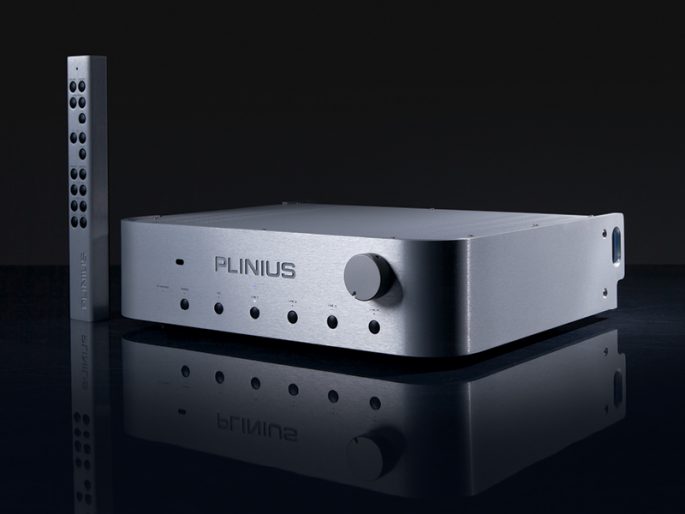 Plinius Hautonga now in store!
Hautonga Integrated Amplifier
The versatile Hautonga is a perfectly equipped and well balanced piece that derives from preceding development in earlier Plinius integrated amplifiers. The aesthetic is the distinctive Plinius rounded front and it is available in silver or black linished anodised finish.




Welcome to Eastern Hifi
Top Quality Audio Solutions in New Zealand

Eastern Hi Fi (2011) Limited is the specialist independent HiFi/custom install and Home Theatre store in Tauranga and the Bay of Plenty, New Zealand. The store has been operating since 1985 (and back as far as the 60's under the Judds name), then was part of the Eastern Hi Fi chain, and was bought by Graham and Karen back in 2011.
Since going online in 2001, we've become a popular and trusted Hi Fi website and retail store in NZ and other countries, with thousands of satisfied customers who have purchased from us over the years.
We are pleased to now offer everything you need in one place, however our dedication to online access of our products and services will not change, and we are constantly working towards implementing new product lines to our Hi Fi website www.easternhifi.com as they become available.
Please just reach out of you have any questions or need information on anything.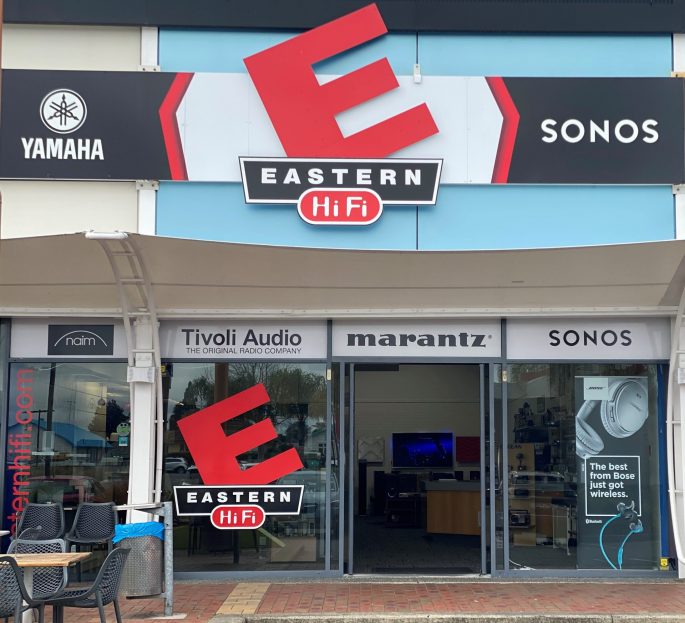 Free shipping
Free NZ shipping on all
orders over $299.
Satisfied customers
Thousands of
happy customers
On site inspection
On site inspections
for our customers
Shop Hifi
Featured products
Happy customers
Testimonials
Hi Graham, She's a big unit! The difference between the systems is like winter and summer. The clarity and pureness of the music .. yeahhhhhhhhhhhhhhhhhh, just makes you grin. Even on low low volume it doesn't lose any definition. I'm hanging for the weekend so I can see what it's capable of on high volume. The CD, amp combo bring out the full potential of my speakers, they dance. .. and I haven't even connected the slinky links yet. I have to make a rack because the Slinkylinks won't reach …

Adam

Wellington
I enjoy making incremental gains within a system, changing one piece at a time and absorbing each new item in its own time. And so my old Sennheiser extension cable gave way to the Slinkylinks (custom made/hand made headphone) cable ... The clarity of the music was apparent. Not too bright, not too sharp, just crystal clear. It is a mark of the cable's quality that it gets out of the way of the music, not imposing a distorted character to it. The cable looks fantastic. So good in fact it …

Aaron
Rang for help on a Saturday and although Bose seem to have done some cost cutting ant taken their Agencies away from the retailers, Jason was most helpful. Thank you

Jon Robert Dustin

Waihi Beach
Hi Jason, Thanks for the AudioQuest Evergreen cables. I can't believe how is sound better now. More clarity and balance. Probably the last piece of the puzzle for my system. Have a nice weekend

Peter

Audio Quest Convert
Hi Graham, Just letting you know I found the sound from the little amp was AWESOME. It turned up on my doorstep at 7.30 the next morning, and I had it going by about 7.32!!! Tighter bass and much more detailed high end than both the Denon and Onkyo amps I had used. It was a real pleasure to talk to you on the phone and get some good honest advice. (and a good chat too.) Can you let me know if you have any second hand, or reasonably cheap tuners, as I will never use Trade Me again after the great deal and service from you, so will have to bug you when I need something.

S. C

Hamilton
Hi, just want to say was a pleasure in dealing with you guys, got a mean set up with my new massive Polk rtai7,s, monitor fx surrounds and monitor 8" ceiling speakers. My Dolby atoms set up will be awesome. Can't wait to hook it all up. Great service and advice, and fitted my budget perfectly. I'll be back to upgrade my front speaker and subs in the near future.

Hayden
Graham, it has been great to deal with you and your staff. The service has been first rate. Communication has been great and took time to know my requirements and made suggestions instead of just selling a product. Happy to deal with you again for my future hifi needs

A O

Sydney, Australia
Good Morning Graham Thank you for your help last week with my decision to upgrade my home theatre amp, along with the price and the new sub after my one decided to give up and die. My wife and I are really impressed with the features and the sound the new system puts out from streaming Spotify to watching basic TV, Netflix or a Blu Ray, the bass from the sub is a lot better than my previous one.

Extremely Happy Customers
I bought my first set of components from Graham at the Hifi Source back in Whakatane when I was 19 years old – 31 years ago. Thinking about it now I realise that I have bought most of my gear from Graham. Time flies and much has changed but one thing is still the same, Graham sells great products and always gives solid advice and I have come to trust his opinion. No matter your budget you will leave the store with something that is going to enhance your music and your life. My most recent purchase was for some bookshelf speakers for my shed and I am really enjoying my Monitor Audio Bronze speakers. Cheers mate!

Chris

Tauranga
We recently purchased our second Bose system from David Cockburn at Eastern Hi Fi. We had specifically returned to Eastern due to our impressive first encounter with him as a Sales Representative approximately ten years ago when we purchased our original Bose system.The purpose of this letter is to commend him to you. David's polite, informative and attentive manner to our particular needs continues to highly impress us. Any question or detail which he is not immediately certain of, he takes the time and effort to find out for us, however his vast product knowledge is rarely put to the test! David genuinely appears to want the customer to obtain the system which will best suit their listening and lifestyle needs, rather than simply 'complete a sale'. His professionalism is of the highest standard and we continue to recommend him and your store to everyone we meet, as 'word of mouth' is such a valuable source of new business. We appreciate his invaluable assistance in our most recent Bose purchase, as well as the support of the Tauranga Office Manager, Bruce Devlin, as he provided a great deal of information to us, which helped in the formation of our final decision. Your Tauranga team are an asset to your entire company and we will continue to support them in our future purchases.

B and M

Tauranga
Our brands